Now that we are in a New Financial Year, as many of you know, MYOB have saved their most exciting feature for the start of the New Year; and this year is no exception. Indivia is pleased to announce the general release of Exo Business 2016.2.
We have had the opportunity to review many of the changes instore for our customers, and are quite sure that there will be something in this release to delight nearly everyone. Below are just a few of the exciting new features.
Shortly, we will send you an email that will provide access to the MYOB Exo 2016.2 release notes. We are sure you will be just as excited.
Updates to the Purchase Orders Window
Exciting for almost all users is the inclusion of the single most requested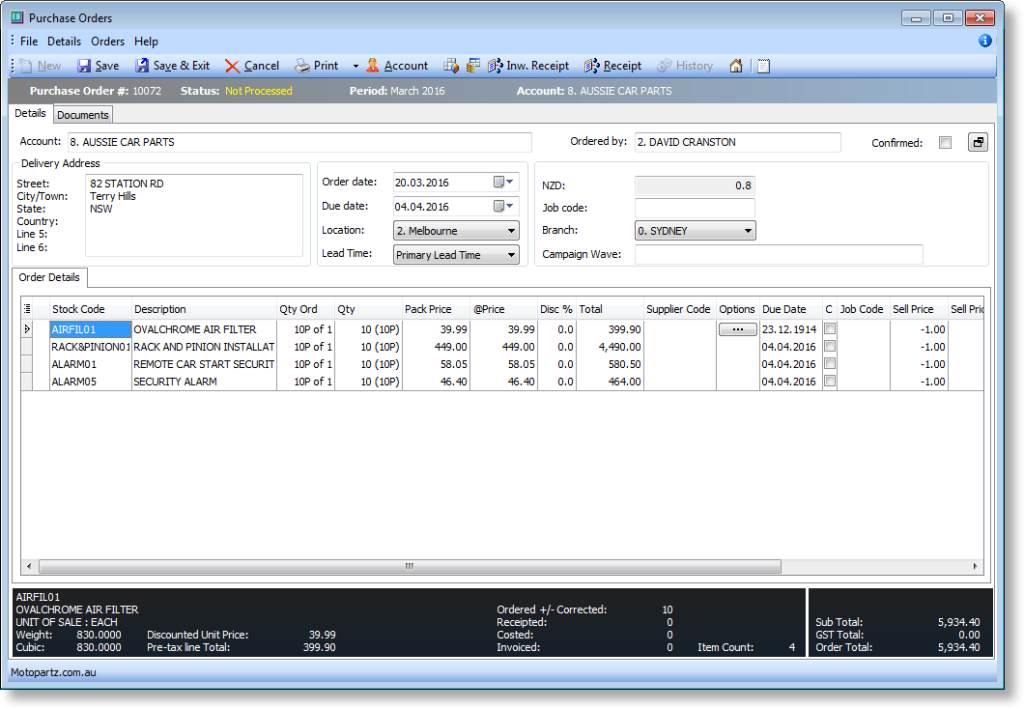 feature based on the user community feedback.
Since its debut in Sales Order entry, users have been requesting that this feature enhancement be incorporated in the Purchase Orders section of the application.
The main grid on the Purchase Orders window has been replaced with a new grid control, adding extra functionality such as copy/paste functionality, the ability to hide and re-order columns, the ability to add Extra Fields to the grid and use search templates.
To access this new feature, you will need to ensure you are operating the latest release of MYOB Exo, and opt-in (simple configuration change) to get the new Purchase Order functionality. We highly recommend you do, as feedback from the early experience indicates that it is overwhelmingly beneficial and does not present any immediate learning curve for existing users.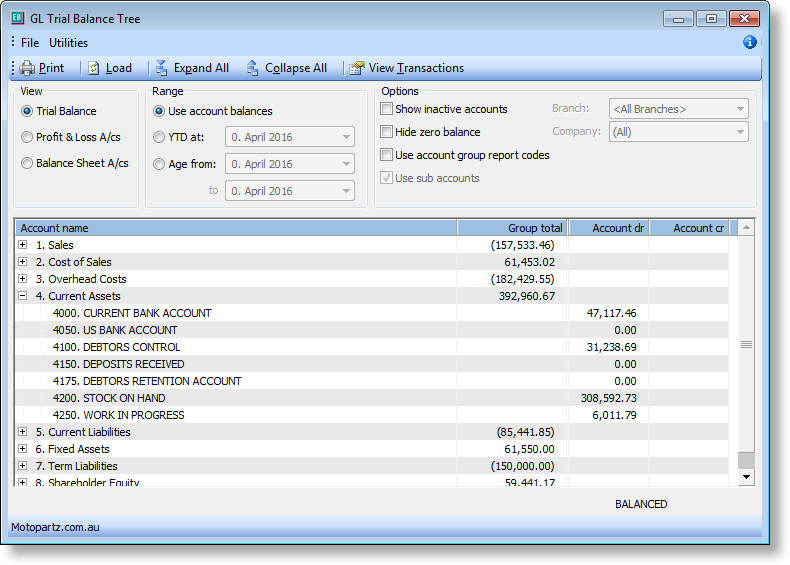 GL Trial Balance Tree Options
New options are available on the GL Trial Balance Tree window. Using the new check boxes, you can choose to show or hide inactive or zero-balance accounts in the tree.
Display of Currency Symbols
The currency symbols that can be defined for different currencies, e.g. €, £, ¥, are now displayed on all relevant common windows such as the Debtor and Creditor account detail windows, and the Purchase Order and Sales Order search grids, as well as on numerous reports.
Job Costing Date Validation
To better support perpetual inventory integration, validation has been added to the transactions dates entered in Exo Job Costing.
Extra Search Field Formatting
This release adds enhancements to the user-level profile settings that add extra fields to the various search screens and grids that support them, for example, Extra stock items search fields, Extra creditor account search fields. The formatting of extra fields added to search windows can now be customised; these profile settings now allow entries in the format.
These are just a few of the exciting new features in the latest release from MYOB Exo.
Contact Indivia to arrange your upgrade to the latest release and take advantage of these new features.